Ben Stockbridge - Bachelor of Management
Director - StockfamPty Ltd and assoicated entities
McDonald's Licensee
Chairperson and Director since November 2021
Ben Stockbridge is a local ACT Business person and McDonald's Licensee. Beginning his McDonald's career at the age of 15, Ben and his wife Emma currently own and operate six McDonald's Restaurants in the ACT and NSW. Ben studied a Bachelor of Management Degree through the University of Canberra, majoring in Business and Human Resource Management. Ben was a founding member of the RMHC ACT & South East NSW Board. In December 2022, Ben once again became the Chairperson of the Board.
As a father of three boys, Ben is committed to the important role that Ronald McDonald House Charities plays for families with sick children.
Penny Davy-Whyte - (BA Mktg & Comms) GAIST
Director - The Tilt Agency
Board Director since September 2018
An experienced marketing professional Penny has held a number of senior management positions spanning a variety of categories outside of non for profits including the Federal Government, Telecommunications, Airlines, Retail and so on. Her strengths are in marketing strategy development, leadership and culture. She is the owner of the Tilt Agency based in Canberra and also a Trustee Director for Equip Superannuation.
As a mother of two young children Penny is committed to RMHC services and focussed on achieving outstanding delivery of our mission to keep families with sick children closer together.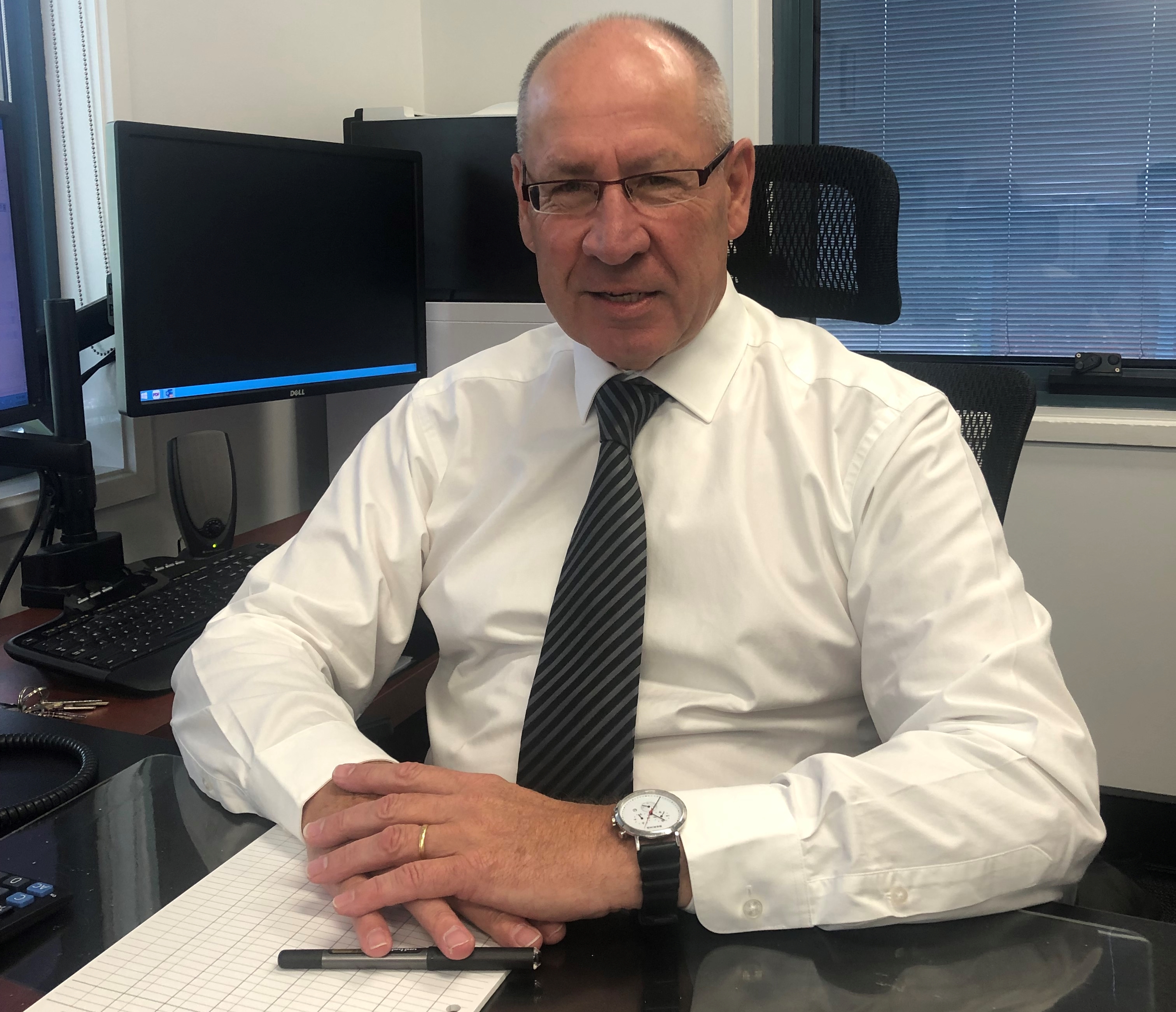 Stephen Bates - Bachelor of Accounting
Partner - Bates & Pickering
Treasurer and Director since February 2022
Stephen Bates is a foundation partner of Bates & Pickering, Chartered Accountants. He has held this role for 35 years. He specialises in taxation and business advisory. Bates & Pickering has four partners and is an advisor to well over 3,500 clients.
Stephen holds a B.A. in Accounting and has a number of outside business interests in the construction, property and hospitality sectors. He has a keen interest in motor sport and collectable sports cars.
Mirko Milic - BBus, JP, AIMM
Dealer Principal, Eagers Automotive ACT
Director since February 2020
Mirko Milic is the Dealer Principal of Lexus of Canberra and Canberra Toyota since 2011. He has been involved in the automative industry since 1995. Mirko's primary expertise lies in people management, sales and marketing. He has a keen interest in supporting the community and is actively involved with numerous sporting and community groups in Canberra. Mirko is married with 3 children and his wife is great cook! Mirko enjoys all sports and is a passionate supporter of St Kilda Football club, Everton FC and the mighty Raiders.
Harry Dunstall - Master of Laws
Managing Director - Ngamuru Advisory
Director since February 2020
Harry Dunstall is the managing director of Ngamuru Advisory, a strategic and commercial advisory business, providing services primarily to public sector clients. Prior to this he was a senior executive in the Defence Materiel Organisation, acting as its CEO prior to its incorporation back into the Department of Defence. Before this, he was a Senior Executive Lawyer in the Commercial Group of the Australian Government Solicitor providing legal services for Commonwealth agencies in relation to their major projects. Mr Dunstall holds a Master of Laws degree, is a keen cyclist, skier and football (AFL) coach.
Craig Coleman
McDonald's Licensee
Director since February 2019
Craig Coleman is the Licensee/Director of Manhad Pty Ltd trading as McDonald's Queanbeyan and Jerrabomberra. Craig has been a McDonald's Licensee for over 22 years first opening McDonald's Merimbula in October, 2000 and then moving to the ACT in 2003. Craig has owned a number of McDonald's restaurants over the past 22 years and is experienced in the Quick Service Restaurant Business. Previous to becoming a McDonald's Franchisee, Craig served 20 years in the NSW Police Force attaining the rank of Detective Acting Sergeant. Craig's interests are rugby, motor sport and a passion for American muscle cars.
Alison Moore
Director since November 2021
Alison is a Registered Nurse with post graduate qualifications and extensive experience working in Paediatric and Neonatal Units in hospitals throughout Australia and overseas. Alison began her career working clinically in Paediatric and Neonatal Units, progressing to management roles, her most recent being the Assistant Director of Nursing for Paediatrics and Neonatology at Canberra Hospital. Alison has also worked in more strategic whole of hospital roles, including Policy development and Quality and Safety.
This experience has given her an intimate understanding and appreciation of the needs of families with sick babies and children. She has seen, first hand, the significant support and comfort Ronald McDonald House Charities Programs provide to these families when at their most vulnerable.
Recently Alison made the decision to retire from what she refers to as her first career and is looking forward to travelling with her husband.
Matthew Reid
Managing Partner - Morgans
Director since February 2022
Matt Reid is the Managing Partner at Morgans Financial Canberra, a role he has held since 2002. As a trusted Financial Adviser and Business Leader with over 20 years experience in Financial Services and Wealth Management, he has successfully lead the Morgans Canberra Financial Planning team and mentored many professionals and newcomers in the industry. Matt is committed to providing quality financial advice and strategic planning to the Morgans Canberra clients.
Matt has been heavily involved with many Charitable Associations guiding them to be financially stable. Currently he is also a Board Member of Palliative Care ACT, where he is actively involved in its strategic decision making and financial management. He has a strong passion for the charities he works with to become self sufficient through effective management and long term investment. Matt is committed to serving families and the community. With this profound interest, he joined RMHC as Director to join in the cause supporting seriously ill children and their families.
Matt has explored various countries alongside his wife on his bike as a cycling enthusiast. He is an avid paddler on both the lake and in the ocean and believes he is a master at the barbeque (sadly only he believes this).
Abdel-Latif Mohamed - MBBS, FRACP, MRCPCH, MPaeds, MPH, AFRACMA, MscEpi, MD
Senior Consultant Neonatologist - Canberra Hospital
Director since April 2022
Latif is a Senior Consultant Neonatologist at Canberra Hospital; a Professor at the La Trobe University School of Psychology and Public Health, Melbourne; and at The Australian National University Medical School, Canberra. He has extensive experience in Paediatrics, Perinatal, and Neonatal Medicine. He has vast expertise in clinical epidemiology, evidence-based medicine, advanced statistical modelling, and Meta-Analysis.
While working at Centenary Hospital for Women and Children, Canberra Hospital, as a senior consultant Neonatologist, Latif has come across many periods when his formal training in Neonatology and clinical expertise were challenged. Latif believes in taking his work seriously as he understands the implications of having the future of a child at his hands. As a frontline clinician, Latif has an intimate understanding and appreciation of the needs of families with sick infants and children.
As a Professor at La Trobe University and The Australian National University, Latif contributes as a teacher, educator, and mentor for our future generation of medical doctors. Latif has published widely in regional and international medical journals.
Furthermore, Latif volunteered as a Medical Officer for a couple of years at the UNHRC Refugees Camps in Eastern Sudan during the nineties.